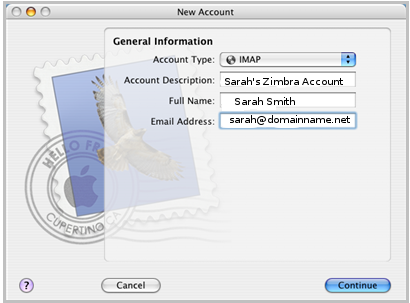 The first step to creating your new Zimbra account in AppleMail is to select the IMAP setting. Give the Account Description field a title useful to you (no-one else will see that field). In Full Name enter your name as you'd like it to appear in recipients' inbox, and in email address enter the email address we're providing for you. Click on Continue.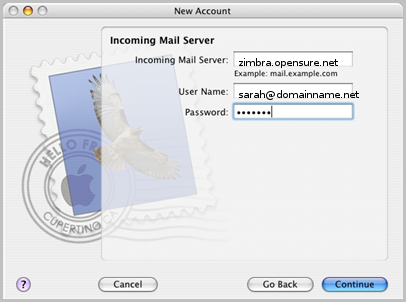 The address for the Incoming Mail Server is zimbra.opensure.net. Your User Name is your email address. Enter your password then click on Continue.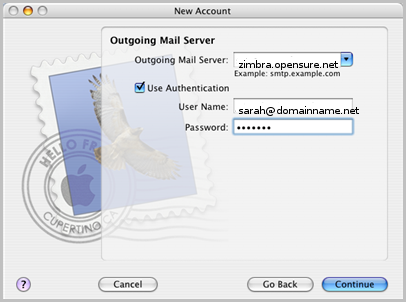 The Outgoing Mail Server is also zimbra.opensure.net. Tick Use Authentication, then once again enter your email address in the User Name field, and fill in the Password field. Click on Continue.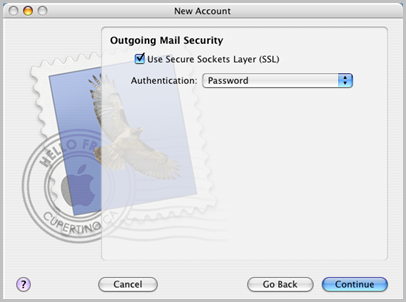 Make sure the Use Secure Sockets Layer (SSL) field is ticked, and set Authentication to Password. Click on Continue.
This is the main part complete. However, we may ask you to check server information. To do this, click on the selection arrow by the Outgoing Mail Server field, and choose Edit SMTP Server List. Highlight the domain that we look after for you (whether or not you have a list of servers to choose from will depend on whether you have other accounts running through AppleMail), and make sure the information is as follows, with your own user name and password entered in the relevant fields: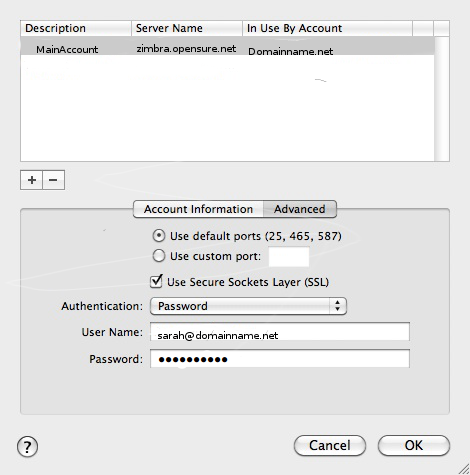 Posted in: Email Services, OpenSure Guides, Zimbra Collaboration