Green and ethical – why?
Our green, ethical approach to business is what guides us in how to meet the challenges in economy, technology and service. It is why we do things the way we do and why we keep on trying to do it better. It's important to OpenSure to make a positive difference in every way that we can. This takes many forms but our ethos, Open Source software, working practices and renewables-powered data centre are good places to start. 
Our take is detailed over the next few tabs (and by the way our Environmental Policy PDF
can be downloaded here).
Our ethos
OpenSure believes in fair, honest and transparent business dealings. We're open and clear about the services that we provide and how much it will cost. There are no hidden charges, no freemium plans and no nasty surprises. We strive for an ethical approach in everything that we do and are always looking for the best result for our clients.
For our employees we offer a family-friendly and flexible working structure, while ensuring systems are actively monitored every minute of every day. While we love to work with local businesses as much as we can, we hope we have no prejudices when it comes to choosing our employees, business partners and suppliers.
How we support charity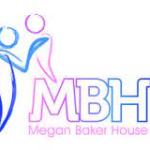 OpenSure has a nominated charity, new for 2013 our locally based Megan Baker House, which provides FREE Conductive Education Services at its centre in Herefordshire for children, teenagers and adults with special educational needs and physical disabilities.
There are many times when we help people and organizations where billing for time or assistance is not feasible or appropriate. At such times we request you pass on the good will and make a donation to MBH as a way of spreading a little more good cheer to people who need that extra help at times.
This is in addition to any direct contributions and support offered by ourselves or staff. It is also separate from our donation activity that helps supports the smaller projects that develop the software we all use.
Open source software
This is the biggy. Everything that OpenSure does runs on Open Source software. There's a lot written about the whys and wherefores of open source on our blog, but essentially we believe it offers high quality, business-grade software with strong support and infinite compatibility and freedom.

Working practices
We have organised our working set-up to require as little travel as possible and actively encourage working from home. The vast majority of the services we use on a daily basis are accessed remotely, so we have no need for energy-hungry hardware monsters in the office – a mobile, a netbook or a few PCs are enough for our local admin needs. We rarely print anything, we're careful to switch off equipment when it's not going to be needed and yes, it's Fair Trade coffee in the kitchen and locally made cake in the tin.
Green web hosting
We're proud to use a UK data centre powered by renewable energy. Our data centre conforms to a variety of recognized standards and for those that like to know more detail here it is:
A PUE of <1.6, Free-cooling features, hot and cold aisle layouts and design and build to L.E.E.D standards.
In addition we have gone as far as we possibly can to use our racks efficiently so that we are responsible for as little energy-use as possible, while maintaining the quality of service our clients have come to expect.
100% renewable energy
The most recent stats available for energy use at the data centre:
Renewable LECs received by technology for period Jan 09 – Dec 09
Biomass 14.9%
Hydro 0.6%
Landfill gas 19.6%
Municipal & Industrial Waste 9.5%
Off-shore wind 7.3%
On-shore wind 47.9%
Photovoltaics 0.002%
Sewage Gas 0.2%